Subject: Juno - Movie review

I wanted to watch Juno because I'd heard about it all over the place.

It wasn't too bad.




If you're in the mood for an easy going movie about teenage pregnancy then this is good. The storyline isn't exactly complex, but at least it's a little different to the expected.




I quite liked the character of Juno, and the girl who played her did a good job. She was kind of quirky, and didn't take much crap.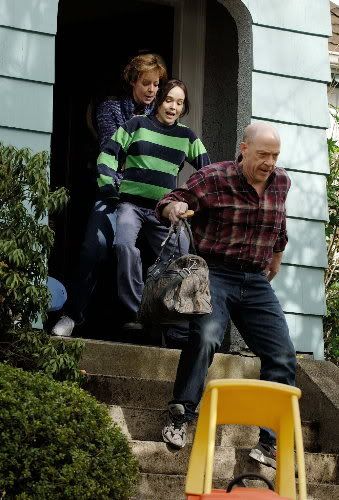 The boy was cute. He was really shy, and obviously in love with Juno, but wouldn't say anything to her. He has very yellow shorts.




The couple in the story were interesting. You got the feeling all the way through that something wasn't quite right with them, and I was fairly happy with the outcome.




The fimling was good. The music track wasn't. There were too many long uninteresting songs in it. The title sequence went for a little too long, without really telling you anything about the characters, and the end song was annoying to sit through wondering if that was it.

Not a bad movie though, nice to watch if you want somethign fairly easy going.