Subject: Cardistry, also known as Buuuuuuuullllllllllshit card wizardry

http://www.youtube.com/watch?v=s5x2FQuQfTg

Ok seriously. I love it. I'm going to learn it. And so far, it is the hardest thing I can imagine undertaking. And once I can do it, I'm going to learn to do it on a unicycle, and I imagine once I do that, Stephen Hawking will appear and call me awesome with his robot talkbox.

Most people use the floor to make card houses: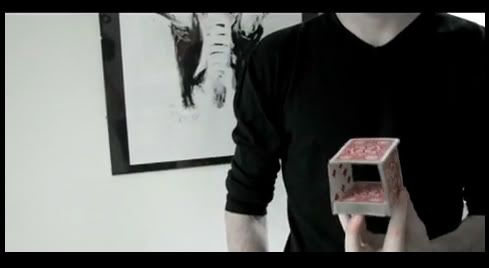 Cutting a deck with one hand while balancing a card on his thumb: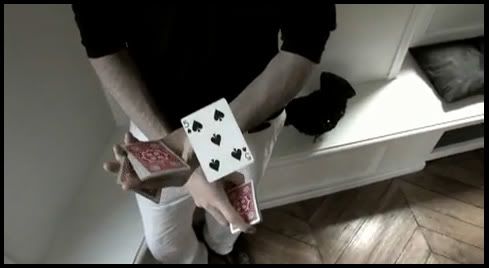 Surely, this card trick cures cancer: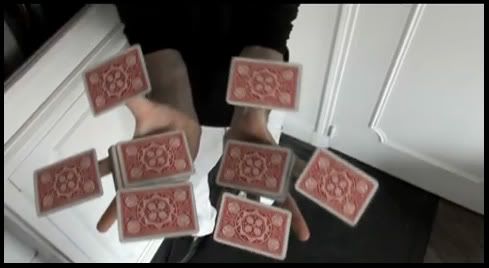 This post was edited on 2009-12-08, 22:00 by
Jesse
.